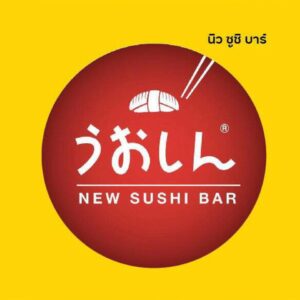 Attention, sushi enthusiasts! Brace yourselves for an extraordinary culinary experience as we unveil Bangkok's best-kept secret, New Sushi Bar. Nestled in the heart of Sukhumvit, this hidden gem is set to redefine your sushi cravings with its unparalleled freshness, delectable flavors, and unbeatable value. Prepare to embark on a gastronomic journey like no other as we delve into the remarkable offerings of this remarkable sushi haven.
Freshness Personified:
At New Sushi Bar, freshness takes center stage. The restaurant's philosophy revolves around sourcing the finest and freshest ingredients available. Each piece of sushi is meticulously crafted with premium-grade fish, ensuring an explosion of flavors in every bite. From succulent cuts of tuna to melt-in-your-mouth salmon, each morsel offers a taste of oceanic perfection.
A Wealth of Choices:
Variety is the spice of life, and New Sushi Bar leaves no stone unturned when it comes to offering an extensive menu. Whether you're a traditional sushi lover or an adventurous epicurean, you'll find something to entice your taste buds. From classic nigiri and sashimi to creative rolls and handcrafted delicacies, the options are seemingly endless. The sushi bar also features vegetarian and vegan options, catering to a diverse range of dietary preferences.
Quality Meets Affordability:
One of the standout features of New Sushi Bar is its commitment to providing exceptional value for money. Despite its prime location in Sukhumvit, the restaurant prides itself on offering affordable prices without compromising on quality. You'll be pleasantly surprised to find that a delightful sushi experience doesn't have to break the bank. With generous portions and wallet-friendly prices, New Sushi Bar ensures that sushi lovers can indulge to their heart's content.
Inviting Ambiance:
Stepping into New Sushi Bar is akin to entering a tranquil haven in the midst of bustling Sukhumvit. The ambiance exudes an inviting and relaxed vibe, perfect for unwinding after a long day or catching up with friends. The warm and friendly staff adds to the overall experience, making your visit all the more enjoyable. Whether you're dining solo, on a date, or with a group, the sushi bar's cozy and intimate atmosphere sets the stage for a memorable dining experience.
Impeccable Service:
Beyond the incredible culinary offerings, New Sushi Bar prides itself on providing impeccable service. The attentive and knowledgeable staff is well-versed in guiding guests through the menu, offering recommendations and accommodating individual preferences. Their commitment to ensuring a seamless dining experience from start to finish sets them apart from the crowd, making your visit truly exceptional.
Conclusion:
If you're on the hunt for a sushi experience that combines freshness, variety, and affordability, look no further than New Sushi Bar. Located in the vibrant heart of Sukhumvit, at The Beacon Place, Soi Sukhumvit 50, this hidden gem promises to tantalize your taste buds with its exceptional culinary creations. Embark on a journey of flavors, savoring the melt-in-your-mouth goodness of expertly crafted sushi. With its inviting ambiance and attentive service, New Sushi Bar invites you to discover a sushi haven like no other in Bangkok.
For Delivery
FoodPanda
Lineman
Grab
Robinhood